Round table on female stereotypes in film.
The distributor, producer and head of Ojos Abiertos Films, Davinia Burgos, was present at the round table discussion "Female stereotypes in film and their evolution: Where are we going?" moderated by Cristina Mediero and held as part of the programme of the sixth edition of the Linares Independent Film Festival "Cine No Visto", which took place on Saturday 25th September at the Cine Bowling in Linares. The directors Eloína Marcos and Ceres Machado, and the screenwriters Marina Parés and Verónica Cervilla (winner of the Ripley Award for Science Fiction) also gave their testimonies on this highly topical issue in the world of the film industry in this colloquium. In this way, inclusion and equality become two of the flagships of this film festival.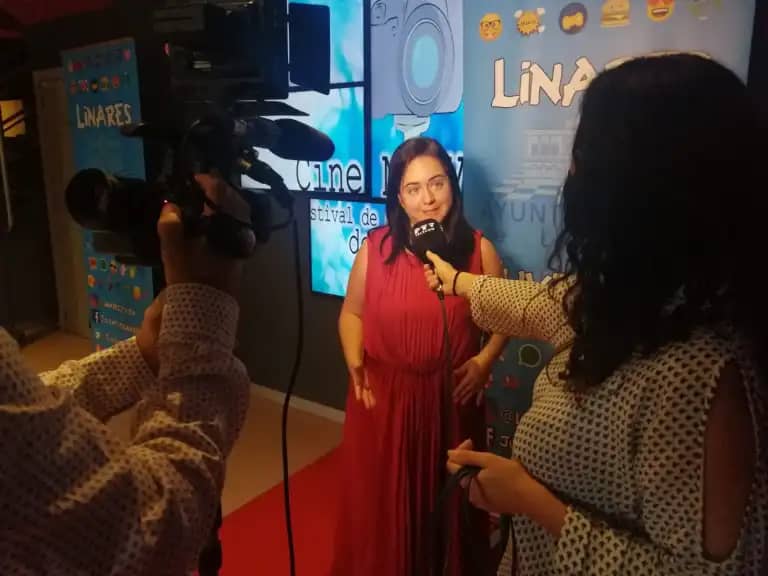 "We have to raise awareness of the female stereotypes that are constructed in the content and then it is a means of communication for future generations", Burgos stressed. For the head of Ojos Abiertos Films, film cannot be separated from its pedagogical and socialising function. Therefore, it is essential that this awareness-raising is achieved through the synergy of the different institutional and social agents. "The strength of cinema, culture, education and the administrations so that we all come together and implement this much-needed message", is where this distribution professional places the emphasis.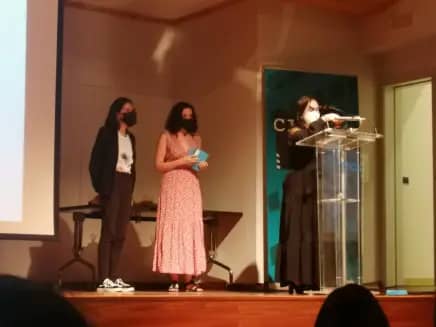 Burgos also collaborated in the awards ceremony of this key festival in the Andalusian and Jaén area of independent cinema. Among the award winners, it is worth mentioning the award for Best Actress to Yolanda Román for Plantados, Best Actor to Álex Ramos for 12 Palabras, Best Cinematography to Lucas Wilson for My London Lullaby, Best Music to Gonçal Perales for The Last Call ("El último tren al Rock and Roll"), Best Screenplay to Javad Daraei for Metamorphosis in the Slaughterhouse, Best Sound to Marcel Costa e Evandro Lima for Um dia qualquer, Best Direction to Pedro Von Krüger for Um dia qualquer, Best International Short Film for La Almeja, Best National Short Film for Faces, Best Andalusian Short Film for Amateurs, Best Work from Jaén for Mamá, Honorary Lifetime Achievement Award for Miriam Montilla, Screening Award for Joaquín Galletero, Film Support Award for Asociación Andaluza de Mujeres de los Medios Audiovisuales, Best Andalusian Film for 12 Palabras, Best Film for Metamorphosis in the Slaughterhouse and Audience Award for My London Lullaby.